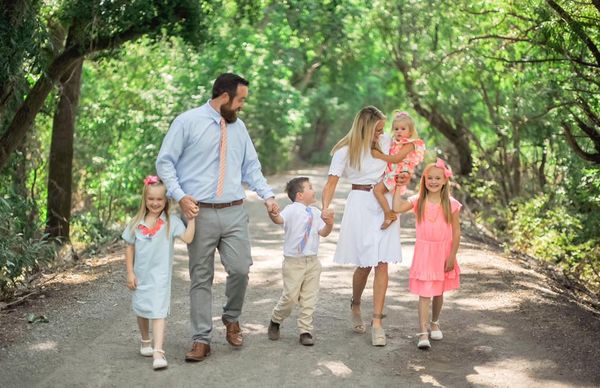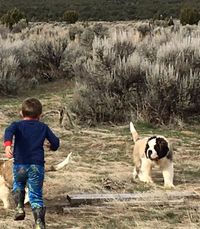 When I was quite young my favorite book was the Call of the Wild, by Jack London. It was a story centered around a dog named Buck, a part St. Bernard dog. I was fascinated with the dog and from that moment on I wanted nothing more than to own one. Unannounced to my parents I began researchi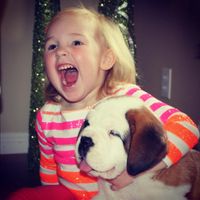 ng the breed, and I started to call breeders. I contacted many breeders, one of which was Ivan Palmblad. He invited me to the local club activities. That is when my parents found out, as I was years off from driving. The first saint I met was Cache Retreat Academy Host if I remember right they called him Hoss. He sat on my lap and I showed him in the Juniors activity they had there. I remained active for a time. We came close to getting a dog but didn't end up getting one. I remained a subscriber fancier for some time after. After I married the love of my life we saw a st bernard in the courtyard of our first apartment. We knew we had to get one. We got our first dog in 2007. One became two, two became three and so on. Our human and dog family grew and now we have a full house. It has its ups and downs, but we wouldn't have it any other way.
It was never our intent to have the number of dogs we have until I read the Saint Bernard Club of America Fancier article "Has Our Ship Lost Its Anchor?". It starts off by describing the influence that the large successful kennels of the past had on our breed. These kennels had a "concentrated effect on the physical appearance of the Breed. A steadying effect, as an anchor for a ship." The article went on to say, "We need stability and consistency in our breeding programs. To that end, there is little substitute for knowledge, coupled with experience, combined with a larger number of Saints." This really resonated with me. I had a deep desire to make a positive influence on the breed. I truly feel this breed is in need of large kennels. While there are many breeders of saint bernards, the number of large impactful kennels is dwindling. It's not an easy task, as we spend most of our discretionary money and time on the dogs. It has to be a labor of love, and through that labor, we hope to make a positive difference in this breed we love so much.
In 2013 we were blessed with the introduction of Leslie Bevins into our lives. She came at a time where we had many quality dogs, but not as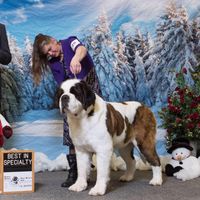 much experience or time to do top-notch showing and grooming. She is an amazing groomer and handler, and most importantly shares our passion for these dogs, and goals for the future as we do. Her and our dog Abigail have become an inseparable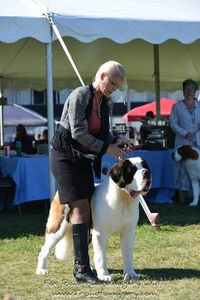 team winning 40 specialty's tying her with the all-time record. Leslie's passion for this has become such an asset to the kennel, and she has seamlessly become a major and important part of the kennel. She also brought her friend Kristen Ciavarro with her, whos like qualities and skills have proved to be invaluable and a welcome addition to the kennel. With their help, we have won the coveted Breeder Achievement Award in 2014, 2015, 2016, and 2017. 
Our goals are to the future and progress of this breed. We want to produce saints that come as close as possible to the vision of the perfect Saint Bernard we have from studying the standard. We strive for outstanding temperaments and good health. Our hope is that our dogs just keep getting better and better. While there is no perfect dog, we continually strive towards it. We feel a deep devotion to this breed, and want to leave a positive mark on it, through our efforts.  Thank you for visiting our website, please let us know if you have any questions about the kennel, the dogs, or the breed in general.